The WeChat Pay 
WeChat is a Chinese social media (instant messaging, commerce and payment services) mobile application software developed by Tencent.
It was first released in 2011 and by 2017 it was one of the largest standalone messaging apps by monthly active users,with over 938 million active users.
However, as of 2017, WeChat has not been successful in penetrating international markets outside of China.-justplay
In China, users who have provided bank account information may use the app to pay bills,
order goods and services, transfer money to other users, and pay in stores if the stores have Wechat payment option. Vetted third parties, known as "official accounts", offer these services by developing lightweight "apps within the app".
WeChat Pay is a digital wallet service incorporated into WeChat, which allows users to perform mobile payments and send money between contacts.
Every WeChat user has their own WeChat Payment account.
Users can acquire a balance by linking their WeChat account to their debit card, or by receiving money from other users.
Users who link their credit card can only make payments to vendors, it cannot be used to top up WeChat balance.
WeChat Pay can be used for digital payments, as well as payments from participating vendors.
As of March 2016, WeChat Pay has over 300 million users worldwide.
In April 2016, WeChat invested RMB 100 million in accelerating market expansion for WeChat Pay.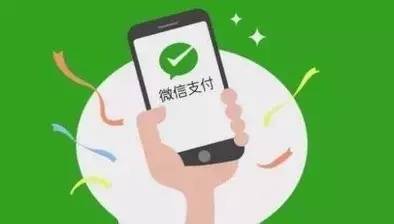 In 2014 for Chinese New Year, WeChat introduced a feature for distributing virtual red envelopes,
modelled after the Chinese tradition of exchanging packets of money among friends and family members during holidays.
The feature allows users to send money to contacts and groups as gifts.
When sent to groups, the money is distributed equally, or in random shares ("Lucky Money"). The feature was launched through a promotion during China Central Television's heavily watched New Year's Gala, where viewers were instructed to shake their phones during the broadcast for a chance to win sponsored cash prizes from red envelopes. The red envelope feature significantly increased the adoption of WeChat Pay. A month after its launch, WeChat Pay's user base expanded from 30 million to 100 million users, and 20 million red envelopes were distributed during the New Year holiday. In 2016, 3.2 billion red envelopes were sent over the holiday period, and 409,000 alone were sent at midnight on Chinese New Year.-Justplay18
In 2016, in order to offset banking charges, WeChat team started a service charge if users transferred cash from their We-Chat wallet to their debit cards.
Each user (per personal ID) had a 1,000 Yuan free withdrawal limit. Further withdrawals of more than 1,000 Yuan were charged a 0.1% fee with a minimum of 0.1 Yuan per withdrawal.
Other payment functions including red envelopes and transfers were still free.
WeChat Pay's main competitor in China and the market leader in online payments was Alibaba Group's Alipay. Alibaba company founder Jack Ma considered the red envelope feature to be a "Pearl Harbor moment", as it began to erode Alipay's historic dominance in the online payments industry in China, especially in peer-to-peer money transfer. The success prompted Alibaba to launch its own version of virtual red envelopes in its competing Laiwang service. Other competitors, Baidu Wallet and Sina Weibo, also launched similar features.
Visit us on www.justplay18.com